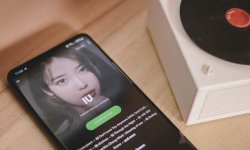 Hi guys, thank you for your interest. This is the admin, it is a pleasure to meet you all. Since Music Mundial has a lot of traffic around the world, our investors decided to create a new community to connect with you all.
This will be a space for you. So, we want to welcome you with an amazing give away.
How to win a Spotify Premium Account x2 months with Music Mundial???
1. Register
using your social accounts or email here.
// Come back here after it.
2. Post threads (information) or just something people can reply to and interact in some forums.
Required messages to participate: 5.
3. Comment "I Participate" under this post.
4. Design your profile (Change Avatar, Signature, information)
*optional*
People that stay active in the forum will also have an opportunity to win a premium account without a give away. (Directly)
We have a lot of accounts so, don't worry there will be a lot of winners. Good Luck!
Last edited: